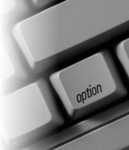 Telesec CORESTAFF has been providing qualified professionals for temporary assignments in the Washington DC area since it was founded in 1948.

With many offices in the DC area dedicated to providing high level office support, Telesec CORESTAFF also operates offices which specialize in particualar professional fields such as information management, graphic design and records management.

Telesec CORESTAFF has been working in partnership with the [client] since 1962 and is proud to be able to provide quality temporary employees to a quality organization.